Do you work on a blockchain/distributed/crypto project? Join Blockbar, the blockchain cowork space in The Hague.
At Blockbar you can work on blockchain projects, develop ideas & get to know other people in the scene.
Be welcome to join at Blockbar at The Hague Tech. Every Friday, from 10am. RSVP on Meetup.
—
To get an impression of the vibe, see #blockbar.
Want to keep in touch with the community outside the Blockbar? Join WhatsApp or Slack. For the invite link, ask someone when you're in Blockbar.
Are you an active member at Blockbar, and do you have an article or video of your project to share? Email the article URL to team@blockbar.nl and we will co-publish it on blockbar.nl, so you can link to it.
Posts from the Blockbar community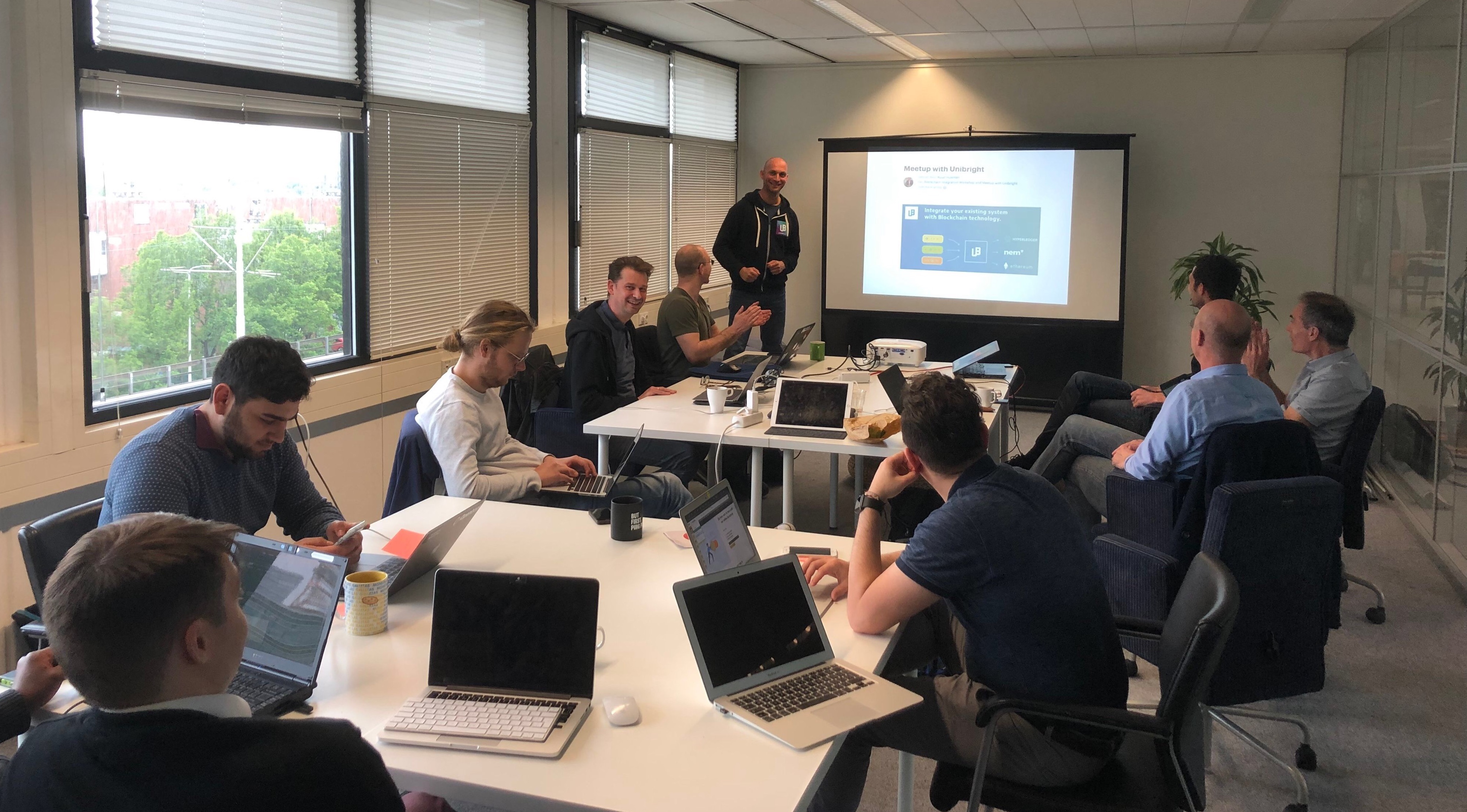 September @ Blockbar: social study group digital currencies
The University of Nicosia will start their free MOOC on Digital Currencies (again) right after the summer. As initiatives in the past in various cities (Groningen, Amsterdam) have shown, it is a great way to keep your knowledge up to date and it's fun to study together. We at Blockbar are wondering who would be […]
Latest news